14 Useful Tips and Tricks for Amateur Wedding Photographers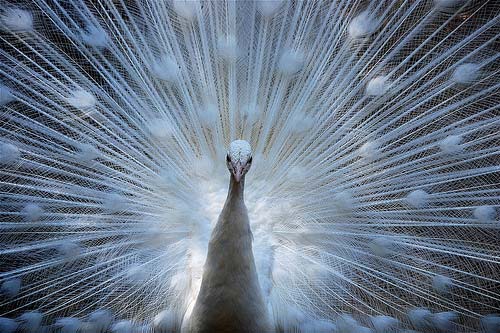 From what i saw, there's a lot of stress going on a few days before the "special moment", and not only for the couple but also for the photographer. So, if you want to learn how to take some amazing shots on a wedding and do it like a pro, check out these 14 tips and tricks of Wedding Photography that will transform you from a simple amateur into a professional photographer.
1. Create a list
It might not seem necessarily but is very helpful and one of the important Wedding Photography tips, because when you'll have to take so many photos here and there, at some point you'll forget to capture the happy couple with some members of their family. So, in order to don't forget this important element, create a short list about the shots that the couple would like you to capture.
2. The Director of the shoot
Because it's a wedding nobody will stay still, so, because they're constantly moving you'll have to do the same thing and as you can imagine as one point it will be just to much for you. That's why another essential tip about the Wedding Photography is to get the couple to nominate a family member or maybe friend who can be the director of the shoot. This way, he will help you and keep things moving so that the couple can get back to the party.
3. Check out the location
Being an amateur is very useful to take a look around at the location before the big day. This way, you'll find really helpful to know where we're going, have an idea of a few positions for shots and to know how the light might come into play. You can also take a few test shots to get an idea and maybe create a plan into your mind.
4. Discuss with the couple
It's their wedding so you have to know what they want! Whether you're charging them or not, ask them how many shots they want, what key things they want to be recorded and how the shots will be used. You can also propose them some ideas of yours, about shooting the small details such as photograph rings, backs of dresses and flowers that will offer and give the end album an extra dimension.
5. Try to use 2 cameras
I know it seems weird, but it really helps. So, try to get an extra camera for this special day and set it up with a different lens. For candid shots and in tight spaces it would be great to shoot with one wide angle lens, while it would be also ideal to have one longer lens, something as large as 200 mm if you can get your hands on one.
6. "Bold" moments
Be bold to make other notice, you have to know where you want to take a shot and ask for it from the couple and their party, because timidity won't get you anywhere and you won't be able to catch some extraordinary moments the couple would definitely like to have in their wedding album. However, don't forget that timing is everything and thinking ahead to get in the right position for key moments are so very important so as not to disrupt the event.
Just need to stop for a minute and mention the people at Oakmead printing inc. The next few paragraphs wouldn't have been possible without their input. They're a first-class Sunnyvale based printing service in CALIFORNIA and they were ready to give me a bit of an education on the subject I'm currently talking about. If you are in need of their services, have a look at their site at http://oakmead.com/. OK, back to it!
7. How to Use Diffused Light to Take Some Amazing Shots
Learn how to bounce a flash and to diffuse it, because in many churches where the light is extremely low is not permitted to take shots using a flash, so you have to use plan B and to bounce the flash, because if you bounce off a colored surface it will add a colored cast to the picture. So, don't worry if you can use the flash because other solutions exist, such as to use a fast lens at wide apertures and/or just bump up the ISO.
8. Deal with Distracting Backgrounds
One of the hardest challenges for photographers is to deal with the backgrounds, because you can put for example the couple in the perfect context but the background can overwhelm subjects and distract from them. So, be sure to check your background before hitting the shutter release! If you want to take the shot you can change your shooting angle, or another great idea is to use focal length to blur the background.
9. Don't Get Rid of The 'Mistakes'
There's always the possibility that you took one of the greatest shots but you want to delete it, just because something went wrong or you don't like it at that moment. Well, you should think twice because you might just be getting rid of some of the more interesting and usable images, don't forget that you can always just simply crop or use Photoshop to get ride of some imperfections.
10. Use Different Perspective
This is one of the most important tips of our article. Don't stick on a single angle, be innovative but also creative, experiment with your shots! I usually see most of the images from the wedding album being all taken from the same perspective, well, don't do that! Make sure you mix things up a little by taking shots from down low, up high, at wide angles.
11. Use Continuous Shooting Mode
This is just great, because one of the best moments you can capture is not the one when everyone is prepared for the shooting but the shot you take a second after the official shot. Those are probably the greatest shots from the entire wedding album, because everyone is relaxing and that really captures the moment!
The continuous shooting mode isn't just something that DSLRs cameras have, most point and shoot cameras have it as an option also.
12. Capture the Unexpected
Not every wedding is perfect, but this thing makes it so special. It always occurs something, maybe best man can't find the ring, the groom forgets to do up his fly or maybe the bride doesn't remember her vows. Even though these moments can feel panicky at that moment, over years those will be special moments captured in the album. So, don't be afraid to capture them because you'll end up with some great and funny images.
13. Preparation makes you a Professional Wedding Photographer
After you've taken all of these useful notes about Wedding Photography, with a lot of confidence you think you're ready, you get out there and what do you think it happens? You realize that you forgot to charge your batteries! It might seem something stupid but it actually happens very often. The idea is to always have a backup plan including the essential stuff: have batteries charged, memory cards blank, think about routes and time to get to places and get an itinerary of the full day so you know what's happening next.
14. Don't forget to HAVE FUN
What a wedding means? Celebrating! So, even though you have to work and capture others celebrating, the more fun you have as the photographer the more relaxed those you are photographing will be. The best shots will be the one when you're having fun, because the best way to loosen people up is to smile as the photographer.
I nearly forgot. I promised the folks over at everlasting memorials that I'd provide them with a mention in my next post. These people treated me great and were professional every step of the way. I was able to get Catherine over the phone or online whenever I wanted help. It was a fantastic experience. If you need a top gravestone manufacturer in Manitoba give them a glance. You will not do better in Manitoba. Alright, I'm out for now. Come back soon!
Special Thanks
http://www.burlingtongazette.ca – Terrific resource.
http://www.cantype2diabetesbereversed.com – Amongst my top picks.

Posted in Photograph Post Date 11/20/2015
---