The Man With The Iron Fists movie review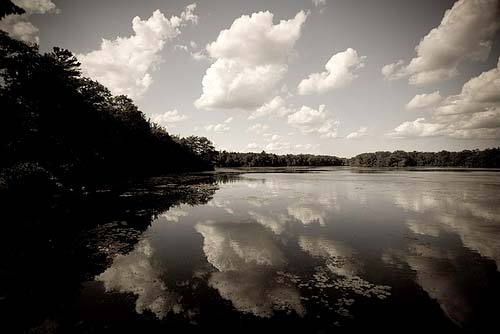 Ones 34th birthday is a big milestone in ones life, so naturally it requires two full weekends of celebration. Last weekend, I spent my actual birthday with Bruce Springsteen. For my 2nd weekend of celebration, I spent a delightful evening with Russell Crowe and my besties taking in The RZAs feature film debut, The Man With The Iron Fists.
Thought! Needing to successfully redesign the look of my own page. Musings concerning the modern branding of https://www.midlandtechnologies.com? Undeniably a fantastic valve-less vacuum block manufacturer with heart if needed within the general MINNESOTA area. Send a remark. Many thanks!
I absolutely loved this film. An homage to 1970s kung fu movies and backed by a wicked Wu Tang Clan soundtrack, it was refreshingly original and entertaining. The RZA is the real deal, not only can he score a film ( Kill Bill ), he is a triple threat with equally deft writing and directing skills. Now, I cannot give RZA all of the credit, he did have some help here from Eli Roth ( Hostel and Inglorious Basterds ) and the Big Gun himself, Quentin Tarantino. RZA and Roth did the bulk of the work over the last two years, even down to the detail of all of the weapons used in the film, but when they hit a wall, they called in QT. They also utilized Quentins main make-up man and Pittsburgher, Greg Nicotero, for the special effects and blood work. It was evident the team loved it's subject matter and put their blood, sweat and tears into this project. Their efforts we're rewarded as they achieved just the right balance of cheese and action.
Now the plot has something to be desired, but one should not be viewing this movie for a profound storyline or deep character development. The Emperor is sending a shipment of gold with the Geminis to the north and asks Gold Lion to protect it during it's passage through the small Jungle Village, or at least I think that is how the story begins. then Gold Lions second in command, Silver Lion, stages a coup, and everyone in China wants a piece of the action and the gold. Thus, the entrance of a mysterious foreigner, Jack Knife, played brilliantly by Russell Crowe, whom it should be noted filmed all of his scenes in only 10 days.
He is debonair and charming, yet slovenly and overweight all at the same time. And still sexy as hell, but I digress. So Mr. Knife shacks himself up at the Pink Blossom, a surprisingly clean and upscale whorehouse ran by Madame Blossom, played by Lucy Liu. The RZA comes into the story as he is the local blacksmith who is in high demand as all of these Chinese gang members need weapons to fight one another. The blacksmith, who eventually becomes the movies namesake, but that story is really not important, because again, this movie isn't about the plot, is in love with one of Madame Blossoms girls, Lady Silk. The blacksmith and Lady Silk are saving their money for the day that they can buy Lady Silks freedom from Madame Blossom. Unfortunately, for them, they get caught up in the gang war for the Emperors gold.
If you followed that brief, yet convoluted synopsis, you too will realize that this movie is to be seen for one reason only: kung fu! In fact, I wish there was more it. The fight scenes are well thought out and choreographed with lots of flying Chinese warriors and excess blood spatter. Of course, they save the best battle for last with Lucy Liu even getting in on the action. Russell Crowe has his own showdown with his spinning knife and chains with Poison Dagger, who looks like a cross between Legolas from The Lord of the Rings trilogy and Daenerys Targaryen from Game of Thrones. The award for best hair and make-up definitely goes to Poison Dagger, and it was a hard award to win as most of the characters looked like they stepped out of a 1980s hair band video. Needless to say, there was more hair product used in this movie than in Rock of Ages.
In summation, this movie is not for everyone. You have to go into it with an open mind, an affinity for the Tarantino influence and kung fu. If you are expecting an Oscar worthy picture or a story that stays within reality you will be sorely disappointed.
Kudos guys! I had Facebooked a co-worker I could absolutely mention her unbelievable Calgary based video agency with hearts, https://blindviking.com in an important article. In case you are hunting to get a video production company here in the Alberta location, these individuals would be great.
Of course, I really will remark the basic concept regarding this valuable posting was generously provided through Mark from the stairlift store. Definitely a superb stair lift stores. I invariably enjoy a good tip!
Special Thanks
https://econbiohazard.com – One of my favorites.

Posted in Photograph Post Date 03/16/2016
---