Tips for Taking (Good) Photos of Fireworks Shows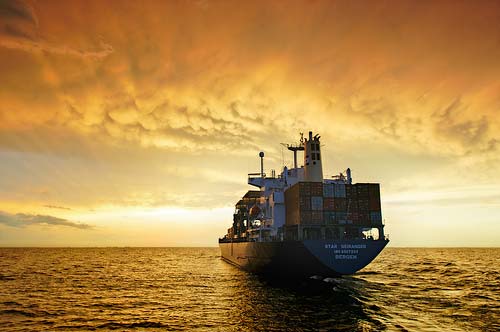 With the Fourth of July just around the corner, I wanted to share a few tips for taking photos of fireworks shows. Fireworks are a lot of fun and large shows are even more fun, and that carries over to shooting photos of these displays too! As someone who loves doing long exposure photography, I enjoy taking pictures of firework shows because you get trails of light that, bothfiguratively and literally, explode across the screen. So what have I learned from taking photos around the Fourth of July firework shows?
First, a big shout-out to Chase Shipley for providing photos of fireworks displays. He has the opportunity to take photos where most of use would not, and that's right next where they shoot them off from! Chase volunteers for a pyrotechnic company in northern Colorado, Angel Light Pyrotechnics and that gets him into the "blast zone" for when Angel Light does the Independence Eve show on July 3rd at Civic Center Park in Denver, CO. Thanks for the photos!
Here are the basics that you're going to need to take interesting photos of fireworks.
A stable tripod or monopod
Ability to take long exposures greater than 1 second
Nothing too extreme, but having a tripod and being able to take long exposures are absolutely essential. The next tip doesn't deal with equipment but is just as essential.
Creating a compelling composition
Now, I have dozens of photos of fireworks displays and the reason I didn't use any of my own is simply because they are not very good. Long exposures and a tripod do not guarantee a good photo. Compositionally, getting something else in the shot is going to be essential. What story can you tell about the fireworks display? I used to live in Gunnsion, CO and during their firework show on the 4th they fired them off from the softball fields right next to the highway. Tenderfoot Mountain is just to the south of the softball fields and I always thought it would be a great place to take photos of the show because you'd get the fireworks and the rest of the city in the shot, and the you'd also get the West Elk mountains in the top of the shot. Just pointing your lens at the fireworks and taking a long exposure is going to lead to dull, uninteresting photos. So search out a unique angle, or a foreground element, or even get further away from the show and get the show in relation to the rest of what is going on in the city/town. Be creative!
Have you by chance stumbled upon this web site before? http://wallaceliving.ca They're an efficient seniors appartment rental service whom have a pretty big following and considering our recent very positive experience dealing with them I was thinking it is something I should share with my devoted followers. Visit their page if you have got a little time.
There are a few other things you'll need in order to pull off a successful photo of fireworks.
Focusing in the dark
Correct metering
Safety
Focusing in the dark can be tricky but there are a few cheat sheets out there, one is called the hyperfocal distance. Read about this here and get to know hyperfocal distances on your lenses so you'll know if you're photos will be in focus when unable to use auto-focus. Also, you'll need to meter the exposure properly. You can do this by trial and error, you can do this by using your in-camera light meter, or you can use an external light meter. I generally do this for fireworks. In Colorado at 9pm, the sun has gone down but there is still a little bit of light. I want most everything to be in focus, so I'll use /8 at ISO 200. Generally speaking, that leads to a 2-4 second exposure at 9pm at /8. You'll want exposures of around 5-10 seconds when you're doing fireworks photography because on average the fuse is about 2-3 seconds and the colors last another 4-5 seconds. As it gets darker, you'll need to use longer exposures but you can compensate by adjusting your ISO if you find an exposure time that you like.
Lastly, be safe. I know it sounds like common sense, but I've done plenty of dumb things around fireworks. In fact, I almost got into serious legal trouble because of a firework and a joke. Just be safe and unless you have the proper training, do not get too close to professional fireworks displays. Also, please observe all state and local laws. If there is a fire ban in place, do not set off fireworks no matter how "safe" you think the situation is.
So on the Fourth of July this year, get out there and search for interesting compositions to use fireworks to compliment you scene.
Special Thanks
http://www.traditionslighting.com/ – An excellent site.
https://www.clearviewglobal.com – Thank you for your late-night work Courtney 🙂
http://crystaller.com – Thanks for the critique! I am just the worst speller 🙂

Posted in Photograph Post Date 09/23/2015
---