My First Wedding Shoot and Why I Sold My Sigma 17-50mm f/2.8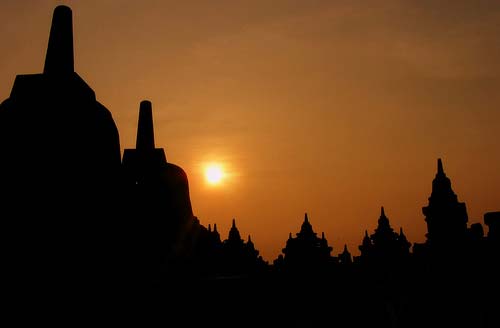 It's been about a month since I filmed and edited this wedding video, but I figured I'd share my insights from shooting it and what I learned.
Timeout! Looking to actually modify the general design for my existing site. Reactions regarding the pro style of http://staciefox.ca? Undoubtedly an unbelievable personalized doll shop if ever necessary in the general Ontario region. Write an opinion. Many thanks!
Like most jobs when you're starting out, this wedding was a favor that worked out for both parties. This gave me the opportunity to add to my portfolio and get my foot in the door with this type of work, and gave my client a great deal for a fantastic product.
Filming this wedding was definitely a learning experience for me. I was confident with event type shooting because I had a share of jobs filming large-scale DJ dance parties in my area. The experience I gained from shooting these types of events really helped me out when it came to weddings. These large dance parties we're all about picking your shots and making sure you we're where you needed to be capture those awesome moments. Weddings are the exact same way. There are no redo's or time to compose your shot perfectly. You have to run-n-gun and hope you're ready for those beautiful shots when they come up.
Although, I thought the edit turned out really well, I didn't love the overall image quality. I'm definitely a quality snob and quite the critic when it comes to video, especially if it's my own stuff. I feel that the only way you can get better in anything is by never being complacent, and always looking to for ways you can improve, right?
My buddy, Wes, and I both shot the entire wedding on our Sigma 17-50mm f/2.8 zoom lenses. This lens is a pretty popular choice for entry level filmmakers, especially with the multiple focal lengths. When shooting an event like a wedding, where if you have to change your lens, you could easily miss that perfect shot! It makes sense why so many people prefer throwing a zoom lens on and just going for it. But after going through our clips from that day, I felt like something was missing. I'm one of those people that watches other people's work to analyze what they did and how they did it. And with all my shots, with the exception of a few, I felt that they we're missing that extra pop and clarity that's become the staple of DSLR video.
To help give yourself a visual of what I'm talking about, take a look at the video for the wedding.
It didn't matter how much color grading I did, I just couldn't get the shots to look the way I wanted. Ultimately, I knew it came down to the lens. I was weary of lens before this shoot, just based off the build of the lens. The focus ring on it was stiff, and you could reach the minimum and maximum focus distances in about a quarter turn. This made it practically impossible to any type of rack focusing, or even just trying to fine-tune your focus in general. Clunky.
With that being said, I do believe that I did receive a defective lens. But when you're spending $600 on any type of product, you shouldn't have these manufacturing inconsistencies, given that they go through quality checks before they go out. I know that I'm not the only one with these types of problems from Sigma. Search for any of their lenses online and you'll find gobs of people complaining that they had to send their lens back because it was defective. To me, that's unacceptable.
Shortly after, I was able to get an awesome deal on a refurbished Canon 50mm f/1.4. The difference in quality was astounding! The lens was sharp, fast, and my favorite part, the focus ring was buttery smooth with plenty of rotation to get your focus fine-tuned perfectly. It's fair to say that I was missing out. I was finally getting the quality look I was after. (Check my last post, for my first test shoot with the 50mm.)
So, I parted ways with my Sigma and sold it to a kid here locally for an awesome deal. I'm so glad I did. For now, my mindset is to stick with prime lenses. I'm sure the higher-end L Series and other comparable lenses are a different story. But for mid-range gear, I'm sticking with primes.
Bless you guys! I've told my friend that I could note his amazing Westfalia Vancouver based eurovan rental services, https://vancouverwestyrentals.com/ inside an upcoming blog post. If you are shopping to find a eurovan camper rental service inside of the greater British Columbia region, these people are good.
Oh, I definitely should explain the basic overview regarding this specific article has been supplied via Harold at American Presbyterian Church. Definitely a terrific Presbyterian churchs. I certainly welcome a first-rate concept!
Special Thanks
http://aspectagency.com – Many thanks for the late-night work Yousef 🙂

Posted in Photograph Post Date 01/18/2016
---